Jack & Nancy Holowitz: Master Photographers
Jack and Nancy Holowitz, from Springfield, Massachusetts, are known throughout the United States for their fine portraits of men, women, children and families.
The Holowitz's have both earned Master and Craftsmen degrees in photography from the Professional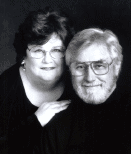 Photographers Association of America (PPA). And in 2000, Jack was awarded the prestigious Fellowship Award from the PPA, an exclusive honor granted to only about seventy photographers in the world.
A student of John Sexton (Ansel Adams' assistant), Jack is recognized throughout the country for his fine lighting and printing techniques. His work displays an intimate blend of light and texture, and he excels at capturing the ambiance of his subject – be it the soulful emotion of his portraits or the simplistic beauty of his landscapes. In addition, Jack is an international print judge and lectures throughout the United States and Europe.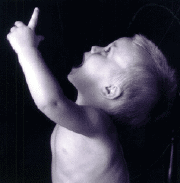 Also a widely sought after print judge, Nancy is widely respected for her skill in capturing mood in the faces of her subjects. Nancy has a remarkable sense for interpreting the photographic desires of families, and her series of fathers and grandfathers with their children and grandchildren has won many national awards.
Fine Art: a lost art in photography today is fine black and white portraiture and landscape art.
Jack's work has appeared twice on the cover of Popular Photography, as well as in their annual editions, and has also been featured in View Camera, Infoto, Rangefinder and Lens magazine. Jack's new passion is the platinum process, for which he mixes his own emulsions and coats his own paper, which adds even greater value to his images. His negative sizes range from 35mm to as large as 12 x 20.
The gift of Portraits and Fine Art by the Holowitz's
If you are interested in booking a sitting with the Holowitz's, they are available to travel to your home by appointment. Together, they will enhance your legacy with the gift of fine art to be enjoyed by your family for generations to come.